Our mission
Our goal is to help our Australian people live the healthiest, fullest life possible through accessing the highest quality products and services possible benchmarked against the highest international medical and research professional standards. This is our commitment to all of our customers, supply chain groups, humanitarian partners, employees, families, future generation and our Aboriginal and Torres Strait Islander communities.
Our beginning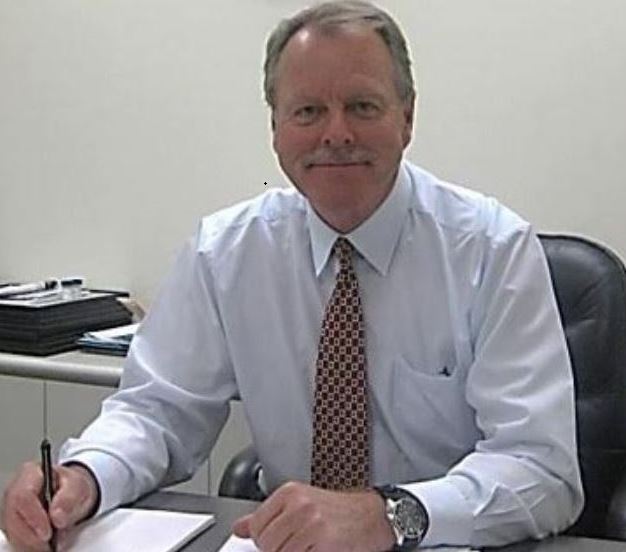 'What can I do to make a difference?' asked William Sanguinetti - Founder & Director.
His photo above was taken in his McFarlane office in 1989. A local Victorian man, William, had a vision to revolutionise the way we provide laboratory and healthcare products to the marketplace. He was working in the diagnostics sector and wanted to use his skills in the wholesale sector to make a difference, create more personal service, relationship building, listening to the customer, searching for local manufacturers, seeking quality and innovation to benefit all Australians.
Inspiration
Sir Frank Macfarlane Burnet (1899 – 1985) was famous 1960 Noble Prize winning Australian virologist best known for his breakthroughs in immunology. Working at the Walter and Eliza Hall Institutes of of Medical Research, Melbourne University, Mac Burnet's achievements are vast including creating the modern methods for producing influenza vaccines we produce today. He was made a Knight of the Order of Australia in 1978.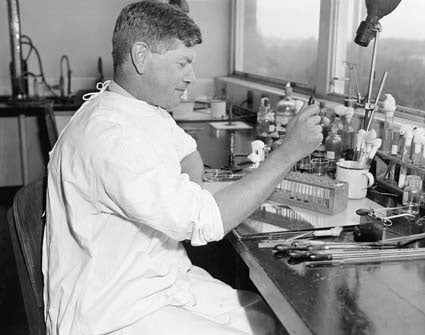 Local Trusted Supply Partner
McFarlane is a leading provider of products and services supporting the needs of the Healthcare, Education, Research, Government and Private Business sectors. 100% Australian owned and operated McFarlane proudly shares over four generations of expertise with our partners nation-wide.

Personal Service
We understand that each customer is different and has specific needs that must be met. Products & Services. We are product specialists offering knowledge, expertise and value to ensure our customers are equipped with exactly what they need at the right price.
Research and innovation
Together with our upstream Supply Chain Partners we are dedicated to bringing the latest innovations and technologies to our valuable customers.

Convenience
Our distribution support networks reach to the far corners of Australia, New Zealand and the Pacific Islands in minimal time.

Local first
We also manufacture in Australia to cater for local needs and support local communities.
Our goal is to help our Australian people live the healthiest, fullest life possible through accessing the highest quality products and services possible benchmarked against the highest international medical and research professional standards. This is our commitment to all of our customers, supply chain groups, humanitarian partners, employees, families, future generation and our Aboriginal and Torres Strait Islander communities.

40 years of proven success

McFarlane Medical Equipment (Holdings) Pty Ltd. has established itself as a major trusted supplier of medical and healthcare equipment in Australia and New Zealand. Connecting people with high quality products and brands. Stethoscopes, Diagnostic equipment, Scalpels, Vaccine Fridges, Medical Trolleys, IV Poles, Bair Huggers, PPE, Medicines, Procedure Kits, Optometry and Ophthalmic Equipment, McFarlane Medical Equipment serves as a one-stop solution for medical supplies and equipment. We have it all just call us!
Order online with secure Australia Post guaranteed gateway and Australia Post freight We stock high-quality medical supplies and healthcare equipment in bulk to connect you with wholesale pricing.
No matter the size of your order, we aim at delivering it at your doorstep as fast as possible. For added convenience and complete security, we accept payments through Visa, Mastercard, Amex, and Diners cards via Australia Post Securepay with a 100% safety guarantee.
Customer Testamonials
Holmesglen Institute Health Sciences have a long history with McFarlane supplying equipment and consumable products for our Laboratory, Pathology and Nursing programs..I would highly recommend McFarlnae to colleagues as a reliable, fair priced company with quality products and exceptional customer service.
Janet – Laboratory Manager Holmesglen
Mcfarlane has provided exceptional customer service from the beginning and often go beyond our expectations when is comes to delivery products and find the right product for us..highly recommended supplier.
Penny – Senior Scientist / Laboratory Manager Planet Innovation

I have worked in multiple General Practice settings for nearly 10 years and have had to liaise with various medical equipment suppliers within this time. McFarlane has definitely been the best and have exceeded our expectations! For the past 8 years we have been using McFarlane for all our medical equipment needs. We choose McFarlane for their promptness, quality products, competitive prices and product knowledge has been exceptional in comparison to other suppliers previously used.
Ashleigh Nurse Practitioner Parkwood Green Medical

Our multi-site ophthalmic company chooses McFarlane for the excellent customer service and pricing..During the past year they have been very helpful with the ever changing needs of a medical practice during the Covid-19 pandemic. I have over 20 years experience working with McFarlane. We have looked at the competition, and choose to stay with Mcfarlane.
Cecily Clinical Equipment Manager Eye Surgery Associates
The level of professionalism is epic. From researching and sourcing products to helping when in urgent need Chris always delivers. Professional and friendly service.
Goran Vennagroup Vascular & Diagnostics Vennagroup

No mess no fuss good pricing..people very helpful as well..Troy ordered all our equipment, stored it for us and hand delivered it to us..professional reliable great service good prices.
Lee-ann Clinical Team Leader Springs Medical
Our Community Charity Partners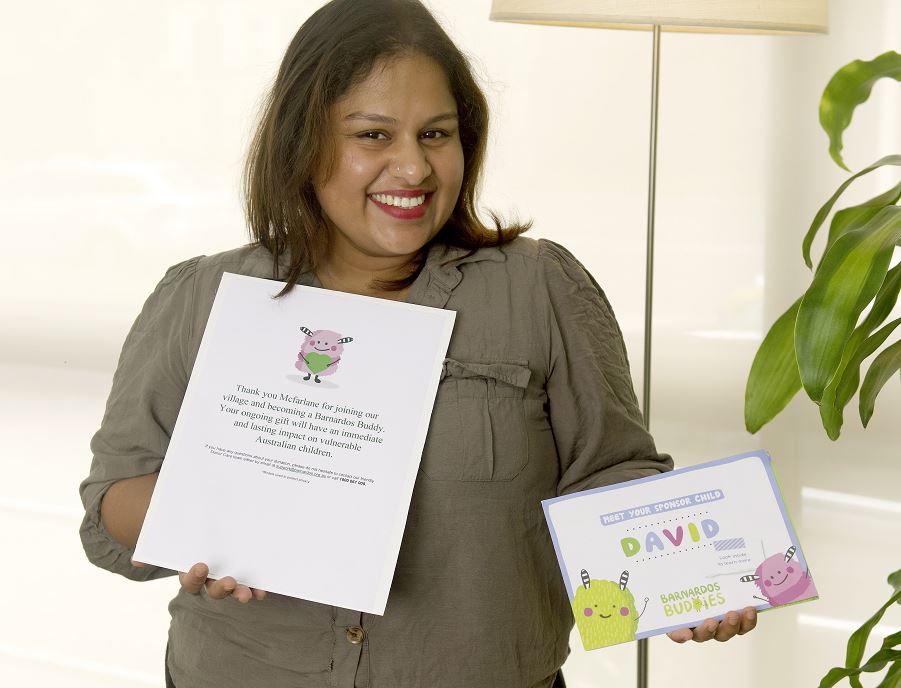 Rukmi - McFarlane Accounts Department.
Proudly displaying one of our sponsorship certificates.
The McFarlane Ethos & Sustainability Statement
'Kindness is not a directive but rather a reflection of the underlying values of virtually every health professional'
Professor Paul Levy
Corporate Advisor, Author and Speaker, and previously President and Chief Executive Officer, Beth Israel
Deaconess Medical Center, and past Executive Dean for Administration, Harvard Medical School, has been appointed as Honorary Professor with the Australian Institute of Health Innovation in the Faculty of Medicine and Health Sciences. Professor Levy is a world expert in governance particularly in health settings, and he will collaborate with Institute researchers on a range of projects including those involving patient safety, implementation science and governance in the health system.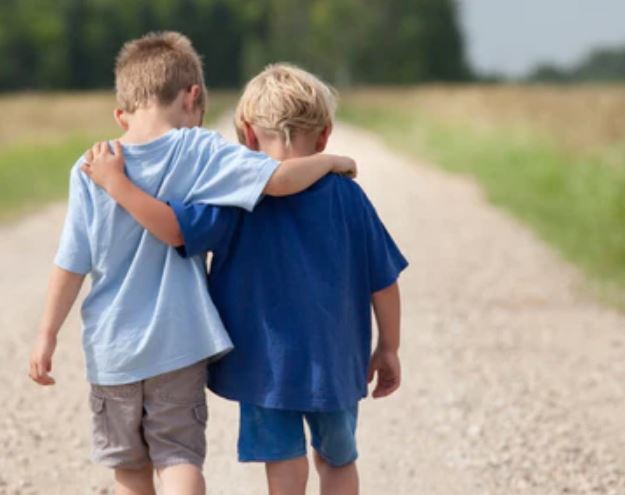 Trust
Bringing four generations of experience to the table Mcfarlane has earnt it's respect as the most trusted supplier. Proven industry experience to meet customer needs always provides us with the edge over our competitors. The McFarlane Product Specialists strive to assist customers across multiple industry sectors. Excellence, certainty and guarantee in the products and services is crucial. We are real, local, accessible, and approachable, and accountable. That's trust.

Care
Giving feels better than receiving. McFarlane has built a large giving community & network brick by brick year by year. You become part of this when you partner with us.
McFarlane actively supports global climate change initiatives, human rights, gender and race equality, and the fight against harm to animals, human beings and the environment.
Proud humanitarian causes Mcfarlane actively contributes to includes the RSPCA, Breast Cancer Australia, Assistant Dogs Australia, Barbados, Meals on Wheels, Salvation Army, Lions Club, Project Futures, and Farm Animal Rescue (FAR).

Sustainability
Our team understands that supply chains are global, therefore we act as a strong promoter of standardization and harmonization of supply chain approaches to achieve long term impact worldwide, while also maintaining independent supply chain management and local harmony here in Australia.
To succeed and maintain balance we rely on commitment from the entire supply chain. We strive for collaboration and work closely with our suppliers and other stakeholders to achieve our mission. Success, impact and scale are possible only if all actors join forces.
We are open about our achievements and challenges alike. We contribute to developing and implementing common activities & tools that can drive changes and positively impact our footprint.
In recognition of the Australian Government's Climate Change Bill 2022, Mcfarlane shares in the commitment to reduce greenhouse gas emissions by 43% below 2005 levels by 2030, and net zero by 2050.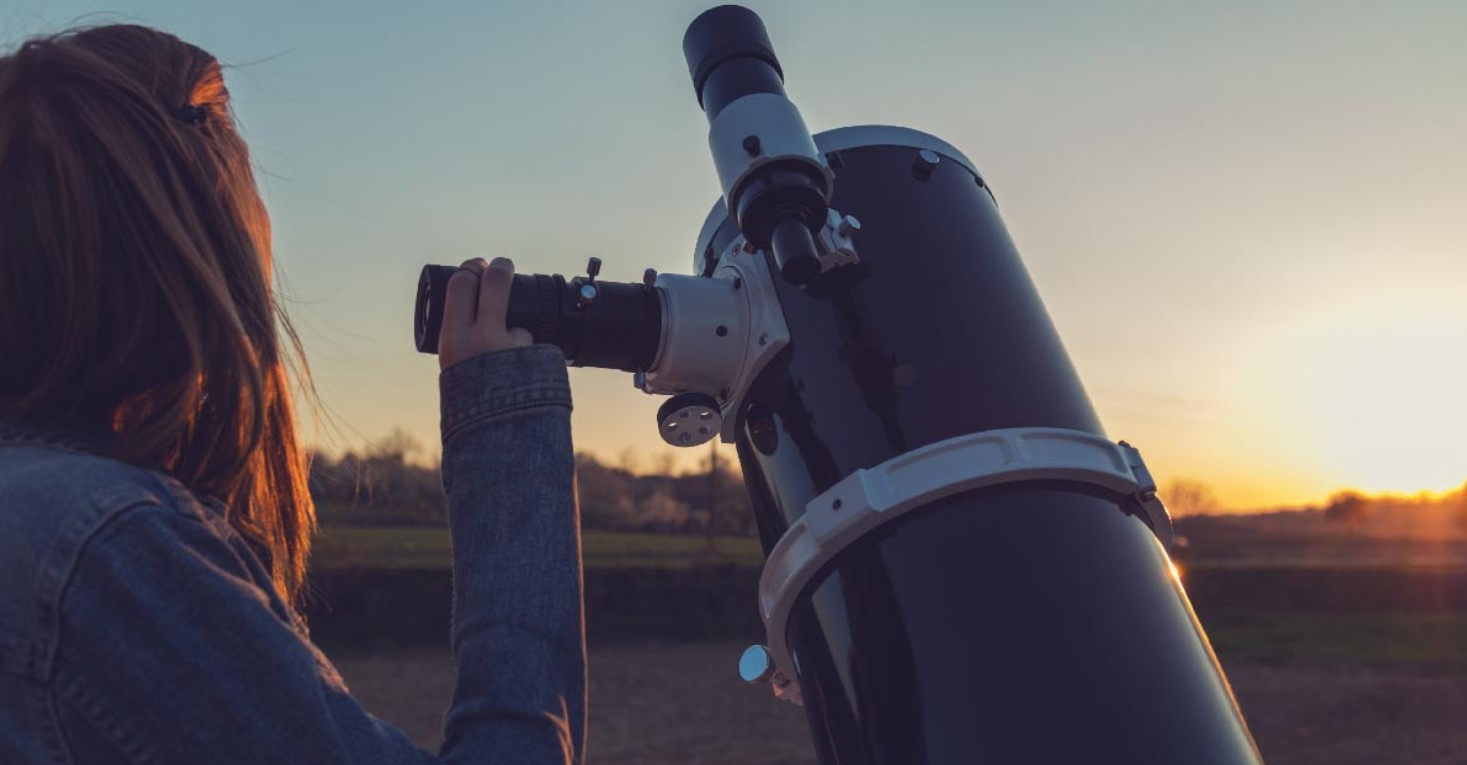 100% Australian Family Owned and Operated Four Generations.
Giving back to our communities.